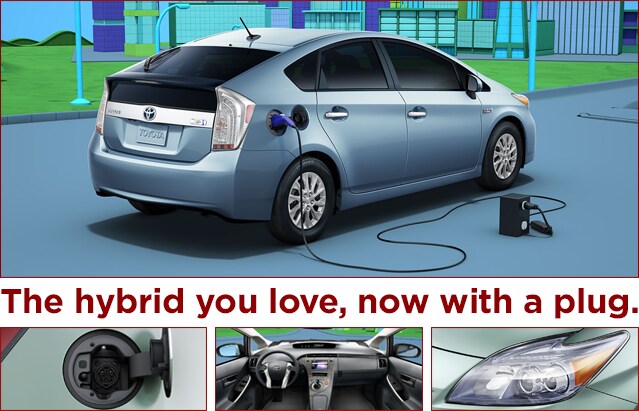 Boston drivers love the Toyota Prius for its fuel efficiency, versatility and unbeatable reliability. Now Toyota has stepped up the game with the Toyota Prius Plug-in, which offers all-electric driving and returns 95 MPGe while in EV mode and 50 mpg in combined driving while in hybrid mode. It's the perfect vehicle for commuters who want to skip the gas pump.

With a full charge, the Prius Plug-in can drive for up to 11 miles without using a drop of gasoline, and once the advanced battery pack is drained, the vehicle switches over to operating like a conventional Prius. There's no range anxiety and no hoops to jump through, just a seamless driving experience that keeps cash in your wallet where it belongs.

Inside, Boston Prius Plug-in drivers will find that there's plenty of room for groceries, luggage or even the family dog thanks to the Prius' sleek hatchback shape and 60/40 folding seats. There's also the latest connectivity software available, which will keep you in touch with family, friends or work while out on the road.

Looking for an efficient hybrid in Boston? Visit our Boston Toyota Prius dealership today and try out the new Prius Plug-in.