In partnership with the Wellesley Scholarship Foundation and Toyota USA, Wellesley Toyota is pleased to award a scholarship to a Wellesley High School graduating senior. The WSF Scholarship Committee selects recipients for the Wellesley Toyota scholarship who have demonstrated academic excellence and exemplary leadership skills in the community, their high school, or on the athletic field.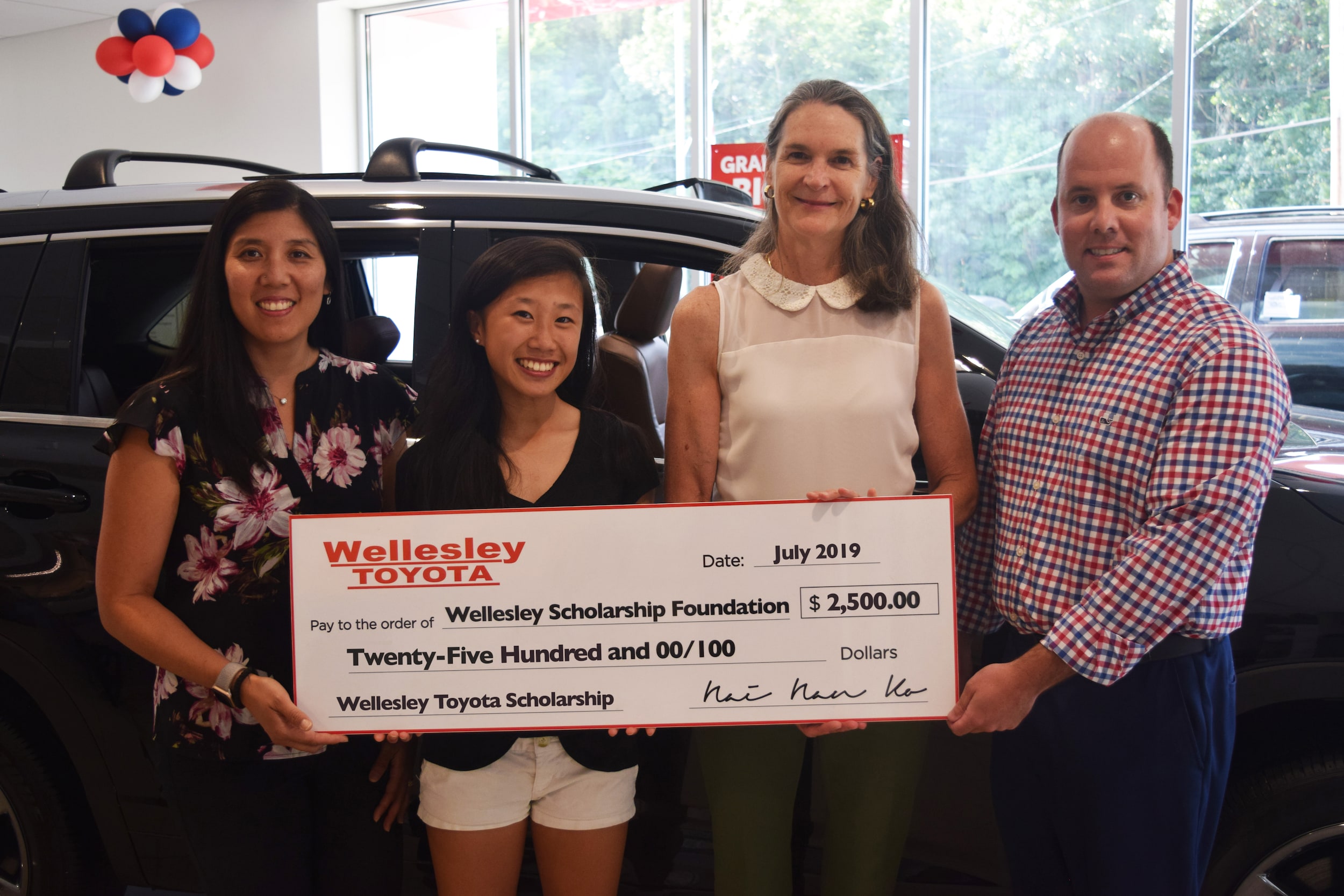 2019 Wellesley Scholarship Foundation Winner Rachel Ip
Attending Babson College
Rachel Ip ran on the state championship-winning indoor and outdoor girl's track and field team at Wellesley High School. She served as captain during her senior year for both indoor and outdoor seasons. Rachel managed the high school's varsity football team for three years, helped to run the school's Red Cross club, and volunteered at Newton Wellesley Hospital. She will attend Babson College in the fall. 
Pictured above, from left, are dealership ownership representative Jessica Ko, Rachel Ip, Wellesley Scholarship Foundation president Beverly Donovan and Wellesley Toyota general sales manager Shaun Fisher.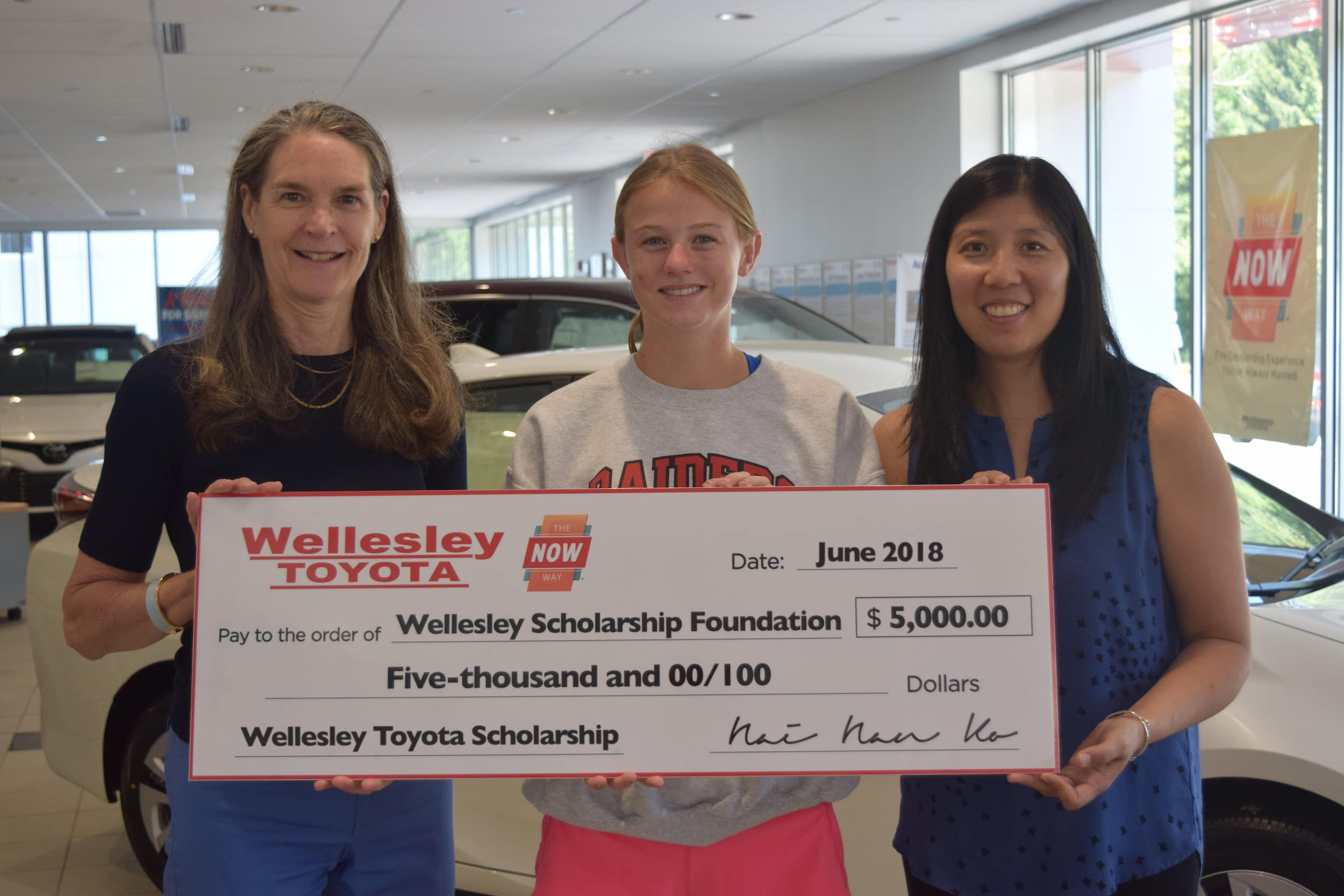 2018 Wellesley Scholarship Foundation Winner Gale Bennett
Attending Stevens Institute of Technology
Gale Bennett was a three-season athlete at Wellesley High School and played on the school's state champion lacrosse team in her senior. year. She demonstrated leadership as a coach and mentor to youth in the areas of athletics, art and STEM. She plans to major in computer science at Stevens Institute of Technology in New Jersey. Gale is the younger sister of last year's recipient, Ellie Bennett. Gale and classmate Cheyanne Kingcannon each received $2500 scholarships. 
Cheyanne will attend Clark Atlanta University in the fall. She has volunteered at health fairs and community events helping the homeless. She has worked in retail and as an usher at the Wang Theater. Pictured above with Gale are Wellesley Scholarship president Beverly Donovan (left) and dealership ownership representative Jessica Ko.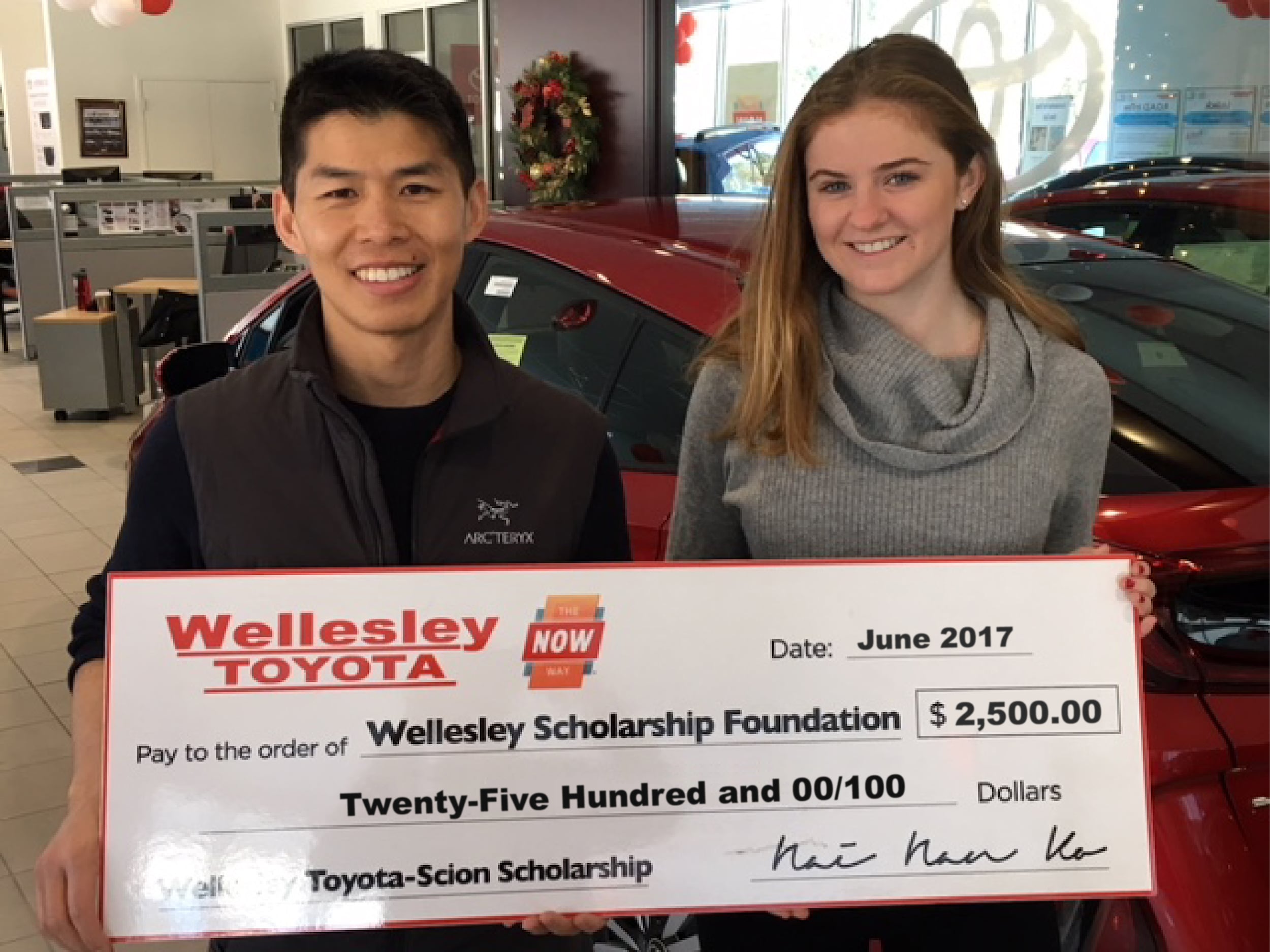 2017 Wellesley Scholarship Foundation Winner Ellie Bennett
Attending Ohio State University
Ellie Bennett was active at Wellesley High School as a member of the varsity sailing and swimming teams and 'Ladies First' a cappella group. She was the captain of the Sailing team her senior year and throughout her time as a Raider, helped the team finish in the top 10 at Mass Bay League State Championships each year and place 2nd in the All-Girls League Championship Herreshoff Qualifier in 2015 in Greenwich, CT. Ellie performed community service with her mother and sister as a part of the National Charity League, supporting philanthropies such as the Red Cross Food Pantry, Special Olympics, Pan Mass Challenge, Wellesley Food Pantry, and Cradles to Crayons. She was also active at St. Andrew's Episcopal Church as an acolyte and member of the high school youth group. Ellie works in the summer as a lifeguard and swim coach and as a historical house tour docent. Ellie is in the Honors program at The Ohio State University majoring in Architecture and minoring in Engineering.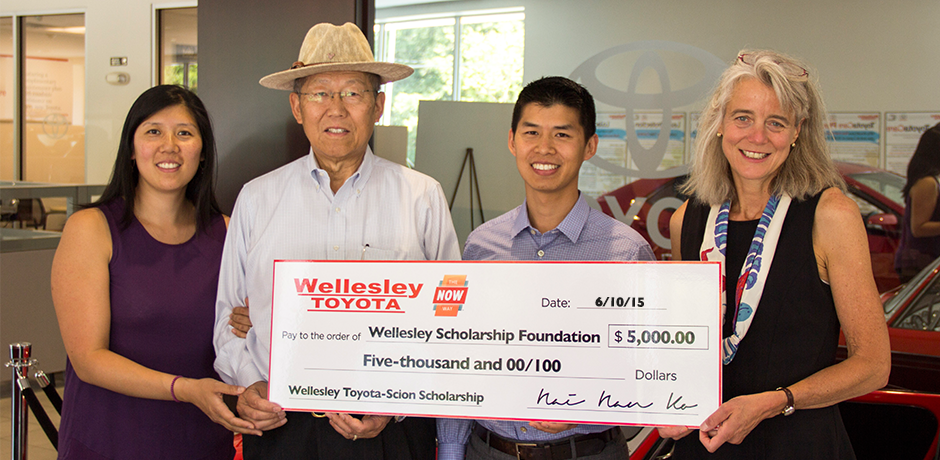 2015 Wellesley Scholarship Foundation Winner Leigh Gelotte
Attending Hamilton College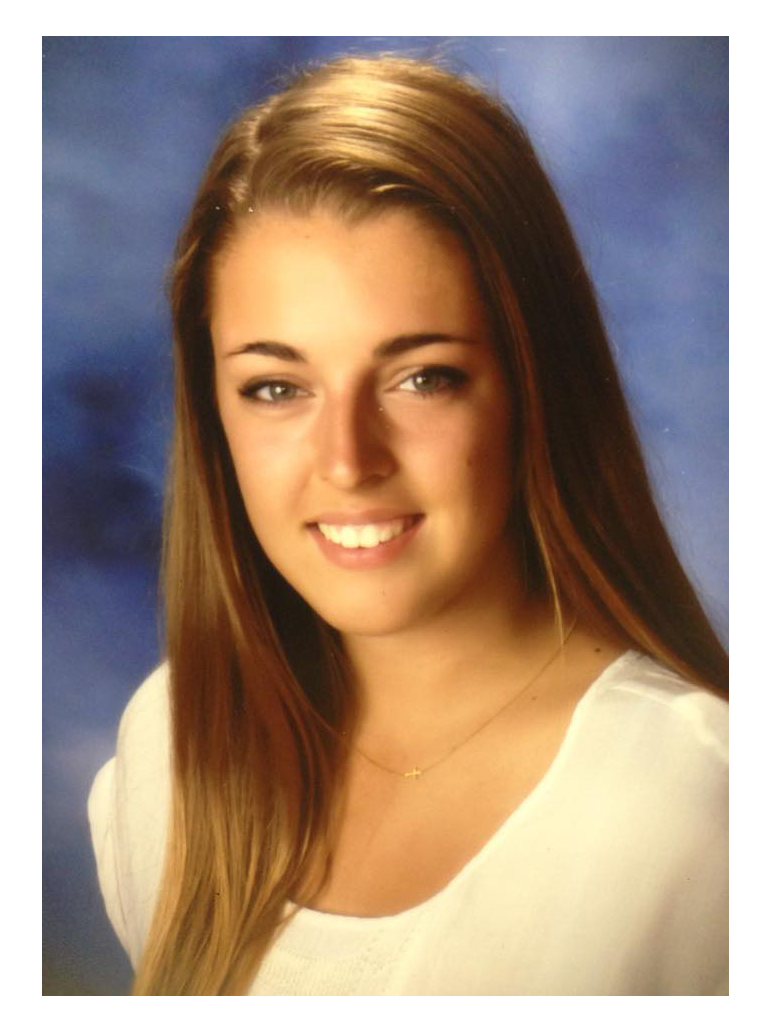 Leigh Gelotte was a strong student at Wellesley High School, a member of the National Honor Society. In addition, Leigh was a four-year varsity athlete on the indoor and outdoor track teams, specializing in high jump and middle distance events. She qualified to compete in the MA All-State Championships for Outdoor Track in high jump and placed 5th overall in the State. Leigh was selected Captain of the Indoor Track team and honored with several awards including Rookie of the Year freshman year and the prestigious Coaches Award for sportsmanship and work ethic (for 3 years). 
Leigh plans to continue her track career at Hamilton College. Active in community service, Leigh cofounded TopSoccer - a soccer program in Wellesley for children with special needs. Leigh is also active in the Youth Group at the Wellesley Village Church and has participated in service trips to New Mexico and the Dominican Republic.
The Wellesley Scholarship Foundation provides financial assistance to college-bound Wellesley students through need- and merit-based scholarships.
Learn more.