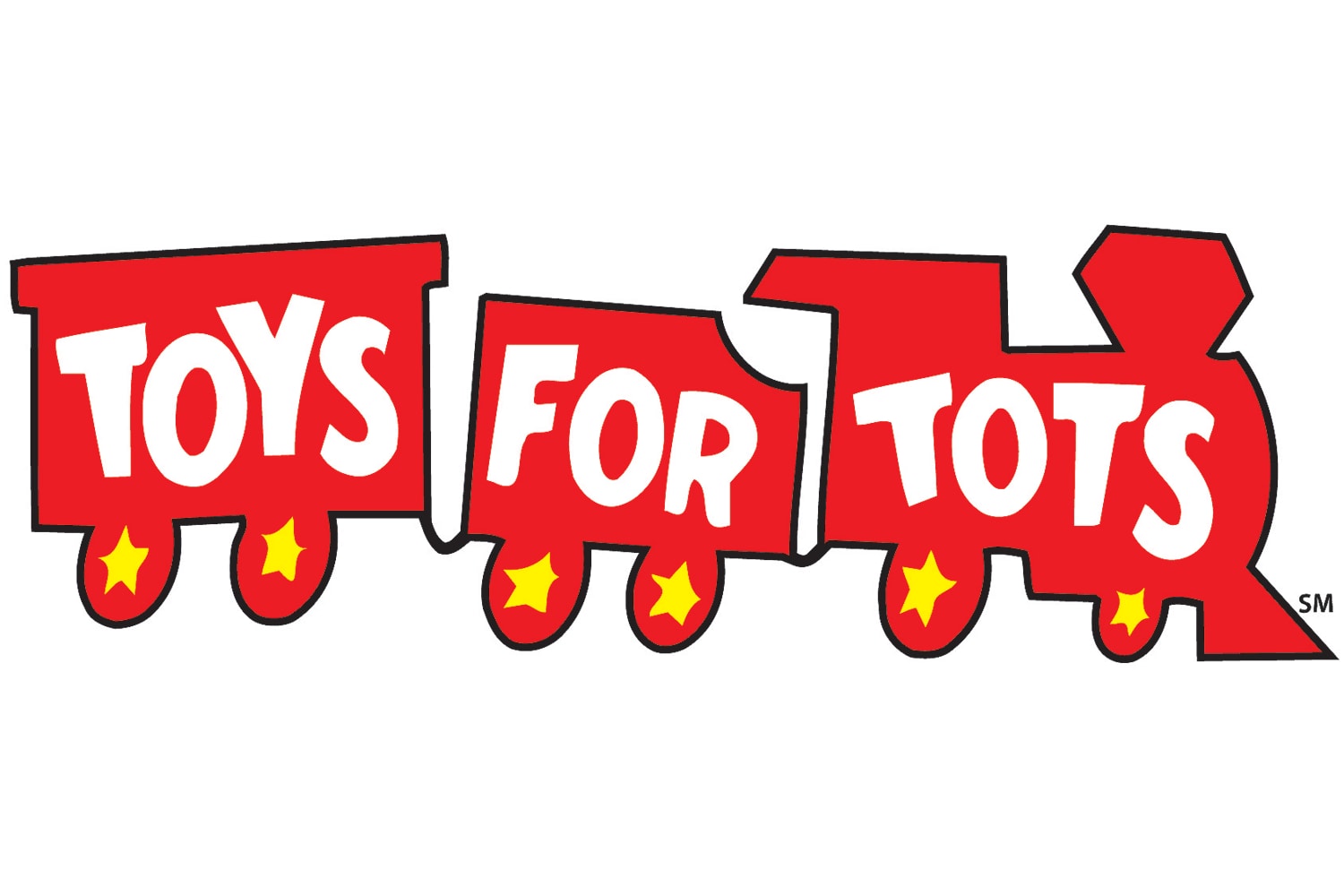 Thank you for your generous donations for the 2018 holiday season! Community members, staff and customers donated toys, gifts and books to donate to Toys for Tots this year. We collected hundreds of toys, filling to capacity four huge Toys for Tots boxes, and then some! Below, dealership ownership representative Jessica Ko admires the toy collection with two Toys for Tots volunteers. 
We are unable to accept any more donations for this season but we will be a drop-off site again in 2019.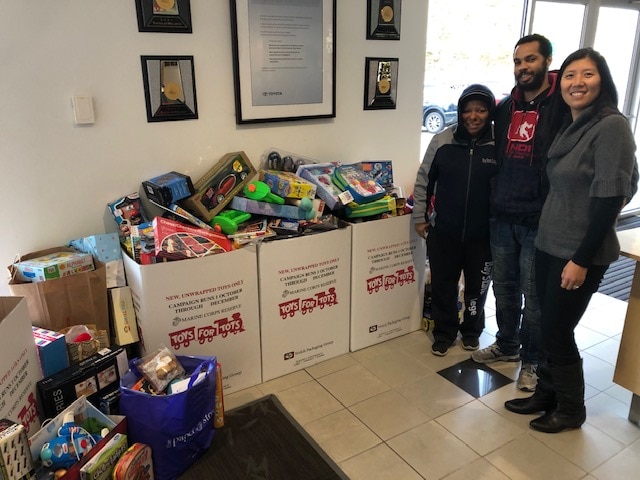 Wellesley Toyota has served as an official drop-off location for Toys For Tots donations since 2017. The Toys for Tots program collects new, unwrapped toys and distributes the toys as holiday gifts to less fortunate children throughout the community. The program is coordinated by the U. S. Marine Corps. 
During the holiday season, toys can be dropped off at the Wellesley Toyota new car showroom, service department or our pre-owned showroom during any hour that we are open. 
Toys for children ages 0-3 and over seven years of age are particularly needed this holiday season. But we will accept toys for children up to the age of 12. 
Wellesley Toyota is located at 234 Worcester Street (Route 9). 
The Toys for Tots program collected and distributed 18 million toys to 7 million less fortunate children last year allowing them to experience the joy of Christmas and receive a message of hope that otherwise would not have been there. This community action program took place in more than 800 communities covering all 50 States, the District of Columbia, Puerto Rico, and the Virgin Islands.
Thank you!