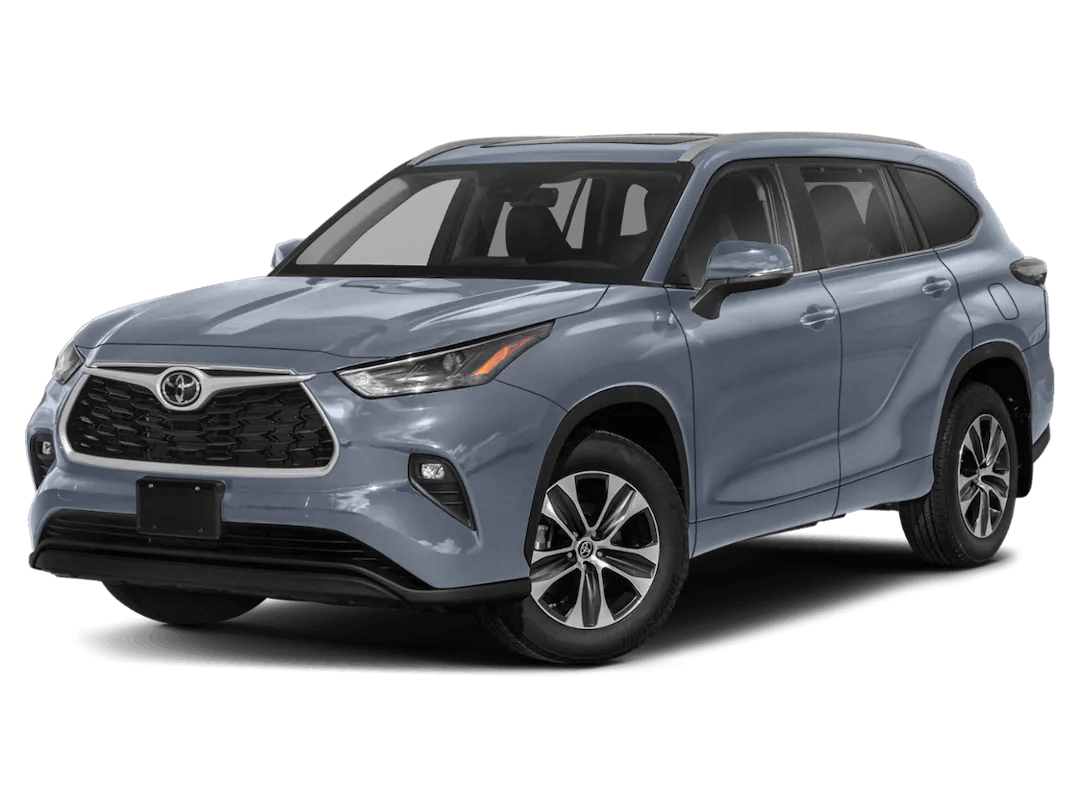 Toyota Highlander For Sale
In the vast landscape of SUVs, the Toyota Highlander stands tall, a testament to Toyota's commitment to innovation, quality, and sustainability. At Wellesley Toyota, we've watched countless customers drive away with smiles in their brand-new Highlanders, and it's no surprise why. In this article, we invite you to discover the allure of the Toyota Highlander and the exciting deals available at Wellesley Toyota.
Unveiling the Toyota Highlander: A Symphony of Features
The Toyota Highlander isn't just another SUV—it's an experience. Every aspect of the Highlander speaks of luxury and functionality, from its sleek exterior to its plush, spacious interiors.
Performance and Efficiency: At its heart, the Highlander houses a powerful engine, promising a smooth ride whether navigating the streets of Wellesley or venturing on a cross-country road trip. Yet, power doesn't come at the expense of efficiency. The Highlander boasts impressive fuel economy, ensuring you spend more time on the road and less time at the pump.
Spacious Interiors: The Highlander is designed with families in mind. With three rows of seating, there's ample space for everyone. The rear seats fold down to provide generous cargo space, making it perfect for weekend getaways or shopping sprees.
Cutting-edge Technology: Stay connected and entertained with the Highlander's state-of-the-art infotainment system. With Apple CarPlay, Android Auto, and a premium sound system, every journey becomes a joy.
Safety First: The Highlander is equipped with Toyota Safety Sense, a suite of advanced safety features that include a Pre-Collision System, Lane Departure Alert, and Adaptive Cruise Control. Drive with peace of mind, knowing the Highlander has your back.
Highlander Deals at Wellesley Toyota: Excellence Meets Affordability
At Wellesley Toyota, we believe that quality should be accessible. That's why we offer a range of Toyota Highlander deals tailored to suit diverse needs and budgets. Whether you're eyeing a brand-new Highlander or considering a certified pre-owned model, our team at Wellesley Toyota is here to guide you to the best offers.
From attractive financing options to generous rebates, we constantly update our offers to offer our customers unparalleled value. For the latest on Toyota Highlander rebates and special offers, we invite you to visit us in Wellesley or explore our website.
Local Spotlight: Why Wellesley Prefers the Highlander
Wellesley is a community with discerning tastes, and the Highlander's popularity here is a testament to its unmatched quality. Its versatility makes it ideal for various needs, from families looking for a safe, spacious SUV to professionals seeking a stylish, efficient vehicle.
When locals in Wellesley search for "Toyota Highlander for Sale," they know Wellesley Toyota is the destination. Our commitment to the community, combined with the Highlander's stellar attributes, ensures a match made in automotive heaven.
In the Buyer's Shoes: Things to Consider
If you're considering the Toyota Highlander as your next vehicle, here are a few things to keep in mind:
Trim Levels: The Highlander comes in various trim levels, each offering a unique set of features. Explore each to determine what suits your needs best.
Financing Options: At Wellesley Toyota, our financial experts are here to guide you through the buying process, ensuring you get the best deal and understand all the terms.
Test Drive: Words can only say so much. The best way to understand the Highlander's magic is to experience it. Book a test drive at Wellesley Toyota and feel the Highlander difference.
Conclusion: Your Next Adventure Awaits in the Toyota Highlander
The Toyota Highlander is more than just a vehicle—it's a promise of adventures, of memorable moments, of journeys that enrich the soul. At Wellesley Toyota, we're here to make this promise a reality.
If you're in Wellesley or the surrounding areas and have been considering a Toyota Highlander for sale, your search ends here. With our exceptional deals and the Highlander's outstanding features, your dream vehicle is within reach.
Visit Wellesley Toyota today, and let's embark on this journey together.
Back to Parent Page